FAQ: Creative Services
QUICK LINKS: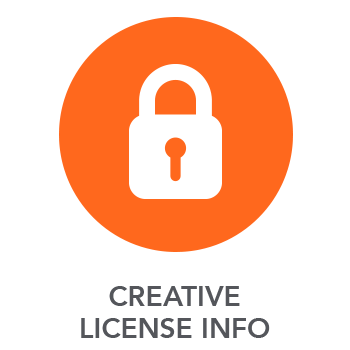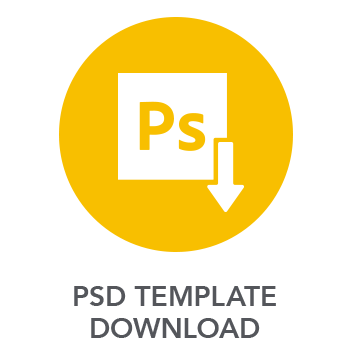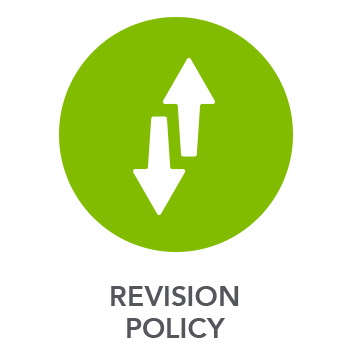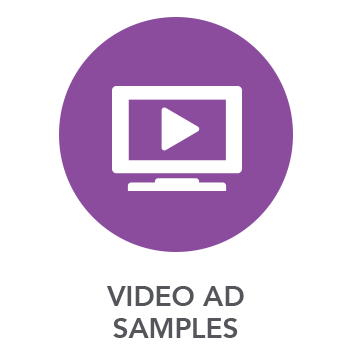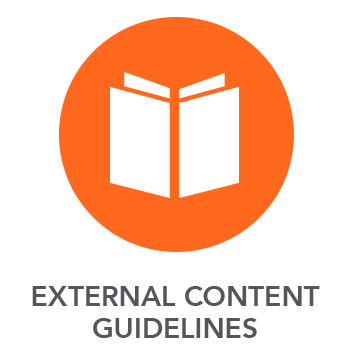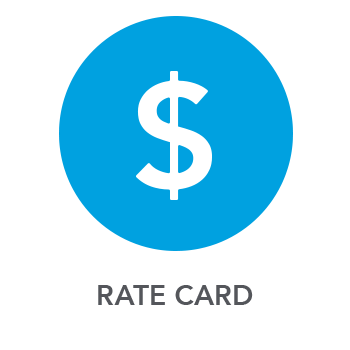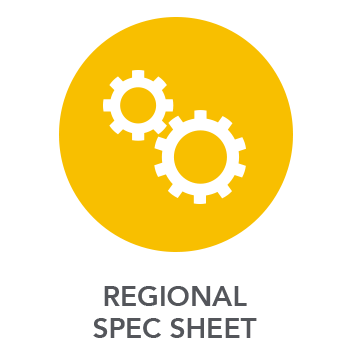 ---
HOW DOES THE NCM PRODUCTION PROCESS WORK?
Contact Us to get started and connect with a Regional Account Director.

The process may be intimidating for first-time advertisers, but you will have a Producer assigned to your order to help and guide you through the production process.
WE KNOW ADVERTISING and will make this as simple as possible!

Please review our RECOMMENDATIONS FOR EFFECTIVE ADVERTISING noted below.

A Producer is assigned to your job after your IO/contract is received and processed.

Once the Producer is assigned…

Initial contact will be made via email and phone to establish deadlines, answer questions and/or make suggestions.
Collaboration is required to gather creative assets and information. We must have ALL info in-hand before beginning production. Assume that your Producer has not been provided ANY information beforehand.
Once the assets and info are ready, the NCM animators, editors and sound engineers will produce your ad, based on the information provided. A proof is typically ready within 4 business days.
Once a proof is ready it will be sent to you to review and approve.*
Once the ad is approved, it will be sent on thru our Post Production processes and be scheduled for playback on the BIG screen or our Digital Platforms.

* A LIMITED amount of revisions are allowed – see the Regional Production Revision Policy for more information.
---
HOW LONG DOES IT TAKE TO MAKE AN AD?
When using NCM Creative Services, we always strive to produce your ad and start ASAP! Once the signed contract is received and processed, and we have all the information and creative assets we require, it typically will take 10-20 business days to start the ad on the big screen or our digital platforms.

The best way to expedite the production process is prompt communication and consistent direction and information from a single client or agency contact. Slow response times and/or extensive revisions slow-down the production process and lead to start date delays.
---
HOW MUCH DOES IT COST TO USE NCM CREATIVE SERVICES?
It's very affordable - see the Regional Production Rate Card
> For the Media Buy (and other options), you will need to contact your Account Director.
---
WHAT IS NCM'S REVISION POLICY?
See the Regional Production Revision Policy
> 2 Rounds of MINOR visual changes.
> Changes in the Voice Over during the production process will typically incur an additional $50 fee per voice actor per recording.
---
WHEN DOES MY AD START?
We estimate 10-20 business-days after your signed IO and all Creative Assets (per NCM specifications) are received.
Ads playing the NCM NOOVIE Pre-Feature show typically start on Mondays.

> Your Insertion Order (IO) contains an ESTIMATED Start Date based upon when the IO was originally created... but depending on how quickly the IO is signed, returned, processed, produced and approved the ACTUAL Start Date may change.
> Your Producer will notify you of updates/changes as they occur. We will always start your ad as soon as possible, unless we are directed otherwise.
---
MAY I HAVE A COPY OF MY AD?
Possibly... if you purchase a Creative License for use in venues outside the NCM Media Network and your ad/media meets specific criteria.

NCM retains the Creative Rights to the materials produced/edited by in-house.

For more information:
> Read the Creative License Info for requirements, conditions and limitations.
> Review the NCM Regional Insertion Order Agreement "Terms and Conditions" page titled "NCM Content"
---
CONTENT GUIDELINES & RESTRICTIONS
Some information and content may be restricted or prohibited from playing within the NCM Media network.
Once we have a better understanding of your "message" and intent of your ad, we may need to make some changes or recommendations in order to allow your ad to play on our network.
For more information, review the last page of our Local Spec document.
---
PROVIDING A "FINISHED LAYOUT"
If you are a professional designer and/or agency, we LOVE when you are involved in the production process!
We typically recommend providing a layered Photoshop® file along with direction/storyboard of you idea, but we may also accept packaged Adobe® Illustrator® (vector format .ai and .eps), packaged InDesign® (.indd) files.
PDF® files may be accepted but not recommended since image quality may be degraded.
All files are subject to review and approval.

An IDEAL Layout = 16:9 Aspect Ratio (widescreen), 1920 x 1080 pixels @ 200dpi, RGB color mode, with all fonts, original images and any other graphics used in the design as stand-alone files. Each layout will be reviewed on a case-by-case basis.

> Download the NCM Photoshop Template (pre-set to 1920 x 1080 pixels @ 200dpi, RGB color mode with video safe frames).
Other template files (.ai, .eps,.indd) are available upon request. Contact your Producer for more information.

> Follow these naming/ordering conventions:
1. Number in order of appearance in animation.
2. Organize multiple layers that will animate on screen together in Layer Groups.
3. Name Layers in ALL CAPS followed by a description. For example:
a. TEXT – description
b. GRAPHIC – description
c. PHOTO – description
4. Layer Order: Top layers are foreground, while each layer below will pass behind during animation.
5. Other Details:
a. Elements that are distorted should have a separate layer with the element undistorted.
b. Background must fill the entire image canvas.
c. All CRITICAL elements (Ad Copy and logos) MUST be placed within "Title Safe" area.
---
RECOMMENDATIONS FOR EFFECTIVE ADVERTISING

Simplicity is the key to an effective ad.

Promote no more than 3 services or items per ad – focus on 1 point.

Carefully consider the order of information being presented...
> Visual / Graphic Elements:
- Allow the audience to visually "focus" on a specific area/zone.
- If showing full-screen images, show no more than 1 photo per 5-seconds of ad.
- Use a good contrast of colors - dark backgrounds with light text is recommended.
> On-Screen Text (a.k.a. Ad Copy): short, bite-sized chunks of information.
> Voice Over Script: Conversational and used to reinforce On-Screen Text, but does not need to be exactly the same.
> The "mood" of your ad is directly related to the speed of the info/graphics/VO...
- A "High Energy" ad will have several quick-cuts between visual elements, and a fast VO.
- A "Soothing" ad will have slow transitions and a short VO, spoken slowly.
- An "Informational" ad will often include pauses between key points... thus a short VO.

Include a "Call to Action"
- Consider who the audience is that you are attempting to target.
- Tell the audience to do something.
- If including an OFFER, make it compelling!
- Use the word "FREE"
- Avoid low "percentage" offers
- Avoid any offer that imposes any difficulty on the consumer
- Promote your website instead of a lot detailed information too long to list in a brief ad.
- Promote your location by intersection or landmark, NOT a physical address.
- Promote your phone # ONLY if it's VERY simple and easy to remember.
- IMPORTANT: Any Call to Action must comply with our Regional Content Guidelines. For more information, please refer to the last page of our Local Spec Sheet.